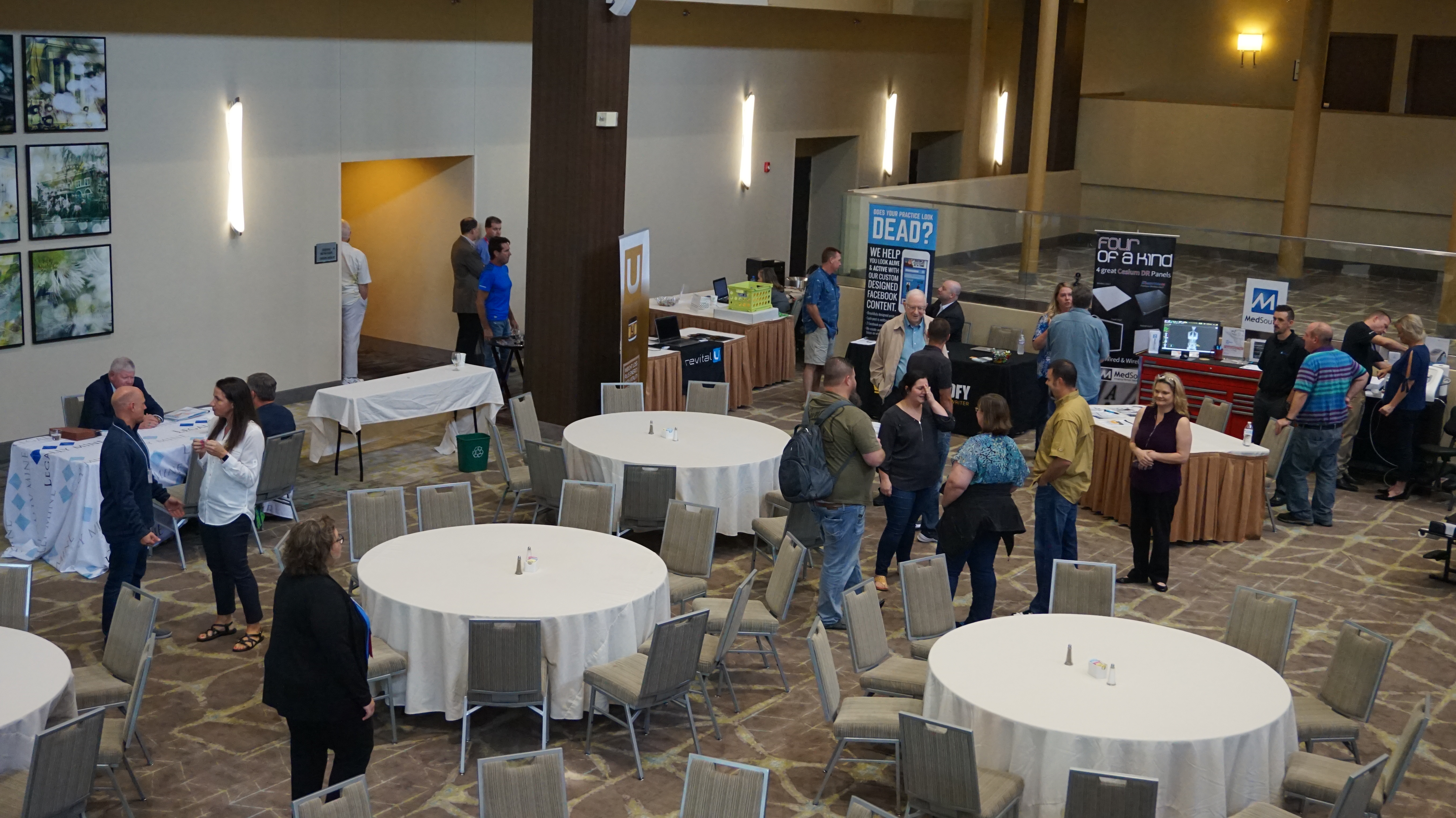 Wyndham Riverfront, Little Rock,AR 
Speakers: 
Dr. Trevor Berry
Bharon Hoag
Legally Mine
Lisa Maciejewski
Download the Registration Form 
Friday, March 6th – 12pm-8pm
Coloring Between the Lines/Show Me the Money – 8 hours
Presented By: Dr. Lisa Maciejewski-West
Lisa has been involved in the chiropractic billing, management and consulting field since 1982. In 2006, she founded Gold Star Medical Business Services, providing outsource billing, compliance and practice management consulting services for chiropractic physicians and medical practices nationwide. Lisa is a certified Medical Coder, Medical Insurance Specialist, Medical Office Manager and Certified Professional Compliance Officer. She is also on the faculty of the Practice Management Institute and teaches coding and management certification programs for physician's groups and hospitals throughout the US. Lisa has taught at many Medical and Chiropractic organizations, including the Chiropractic Associations of Virginia, Ohio, Illinois, Arizona, Arkansas and South Dakota, and is a regular Webinar contributor for Chiro Health USA and Advanced Medical Integration. 
Lisa and Gold Star Medical have been the recipient of a number of notable awards, including the Texas Governor's Choice Employer of the Year (2010), and the Women in Business Champion of the Year for the Small Business Administration (2011). Most recently, Gold Star Medical was awarded the 2018 Gold Hire Vets Medallion Program Demonstration Award through the US Dept of Labor. This is the only award given at the National Level for efforts in Hiring Veterans. In 2019 Lisa was appointed by Governor Greg Abbott to the Texas Rehabilitation Council, and serves as the council's Vice Chairman. Lisa is the proud mom of 5 children and 3 grandchildren. She is also a certified Yoga Instructor.
Saturday, March 7th – 8am-11am
Communication for Today's New Patient– 3 hours Presented
by: Bharon Hoag
Bharon is currently serving the profession as the Executive Director of OneChiropractic. OneChiropractic is a non-profit advocacy organization focused on attracting like-minded chiropractors to move in a unified effort to educate the world on the power of the chiropractic adjustment. 
He has been a leader in the business aspect of healthcare for almost two decades. He has worked in the Chiropractic profession for eighteen years and taught for sixteen, developing his unique "non- doctor" approach through ownership and management of numerous clinics. He also served as the Executive Director of The Ohio State Chiropractic Association (OSCA) for six years. This experience enabled him to facilitate a new model of State Association management. 
Hoag's new venture with the creation of OneChiropractic has ignited his passion and purpose. The mission of this organization is to harness the power of the chiropractic patient, drive for chiropractic parity in healthcare and to ensure the individual chiropractor has the tools to succeed. Achieving these goals will make Chiropractic the #1 healthcare choice in the world.
Saturday, March 7th – 11am-12pm
Daniel McNeff- 1 hours
Presented By: Daniel McNeff
Mr. McNeff is the CEO of Legally Mine. In addition to running his own businesses for the last 20 years, he has served as the Senior Vice President of one of the Nation's largest financial services company for 15 years. He is a published author with one book and many magazine and newspaper articles. He has been married for 38 years, is the father of 8 children and grandfather to 16 so far. 
Mr. McNeff has conducted hundreds of seminars and is responsible for helping thousands of people protect their assets and reduce their tax liability.
Saturday, March 7th – 12am-12:30pm
Lunch and Business Meeting
Sunday, March 7th – 12:30pm-5:30pm
Sunday, March 8th 8am-3pm
Back In Balance – Dealing with America's health epidemic from a Neurological Point of View- 12 Hours
Presented By: Dr. Trevor Berry
Dr. Berry was born and raised in Alberta, Canada. He completed his pre-medicine requisites at the University of Calgary and went on to complete his Doctorate at Parker University in Dallas, Texas. He graduated Magna Cum Laude, Salutatorian and was the recipient of many academic awards including the Parker Scholastic Excellence Award. He went on to become a board-certified Chiropractic Neurologist in 2001 and has over 2500 hours in post-doctoral studies in neurology, functional medicine and low-level laser therapy. He is involved in multiple laser studies and has been the principle investigator on Level 1 FDA studies. Dr. Berry lectures for BTB Health Systems, nutrition companies, lab companies and about low-level laser. Because lasers profoundly influenced his own health status, Dr. Berry has dedicated himself to bringing the innovative laser applications to the health care system.
Saturday, March 7th Bring your significant other and come dance the night away with the ACPA. 
Cocktails @ 6:00 pm Dinner & Special Guest @ 6:30 pm Band @ 8:00 pm 
Cost-$25.00 per person